Germany Part 1 "Heusenstamm by Frankfurt"
How is this for a first day in Germany? We started our afternoon in a church and ended it in a castle. We are in Heusenstamm, a small town in the outskirts of Frankfurt.  Home to my sister Julia and her soon be be husband Wolfgang. Today it was all about their upcoming wedding day. A long weekend in October that will bring us together again…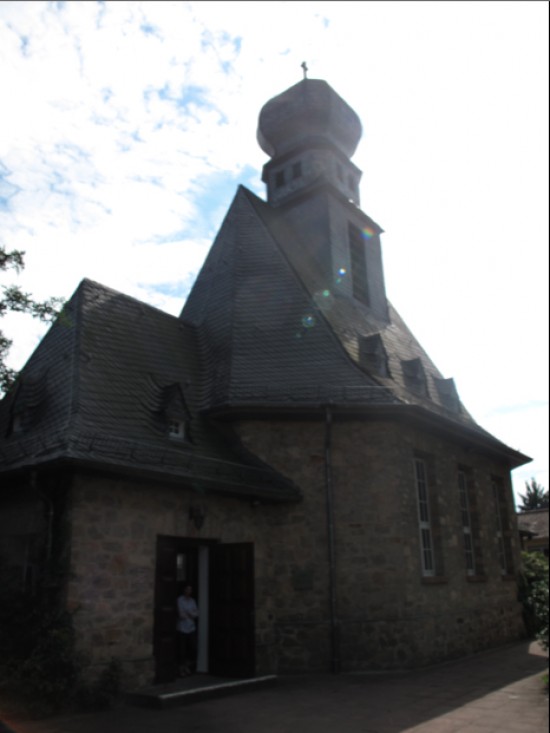 The Gustav-Adold Kirche in the center of Heusenstamm. Build in 1922 this lutheran church is one of the newer buildings in town. Here my little sister will make the promise of "forever" on October 2nd.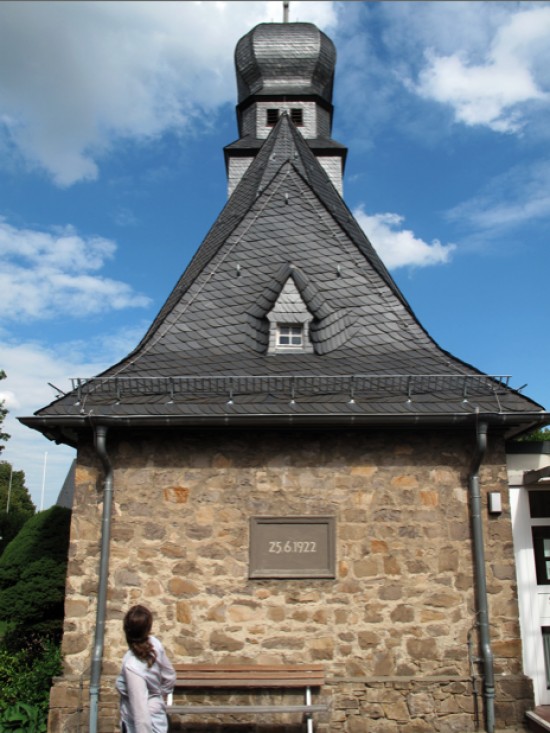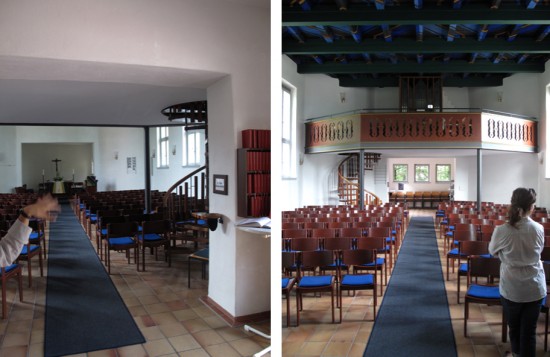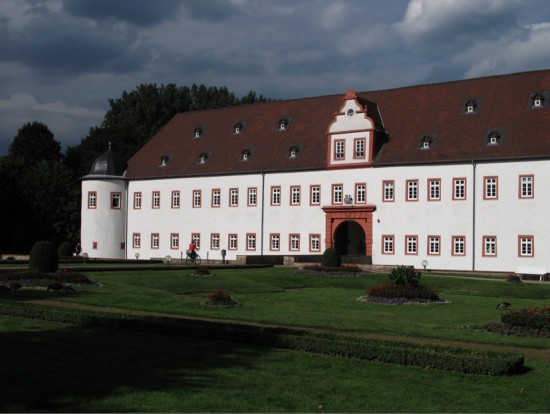 Here the Schloss ( Castle)  Heusenstamm. The "Cityhall" of Heusenstamm. Built in 1663 it served the German Aristocracy until 1801 as a residence-then in the 195oth it was turned into a school for Postal workers.  Now, since 1980 to be exact, lucky people like my sister can get married here…or pick up permits for just about anything you need permits for in this country. ( More about that later…)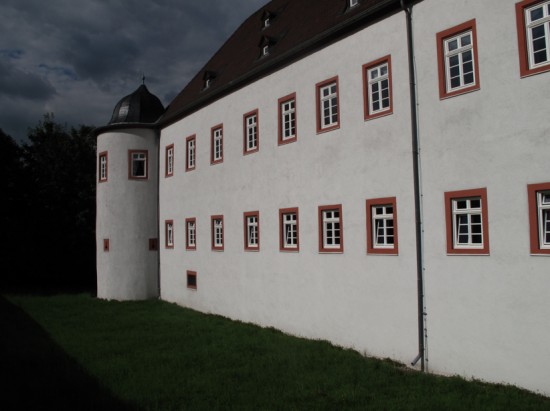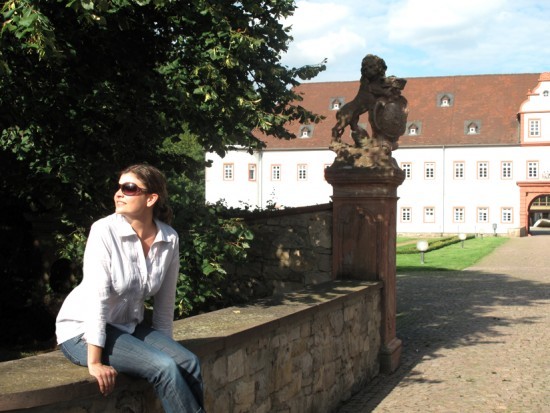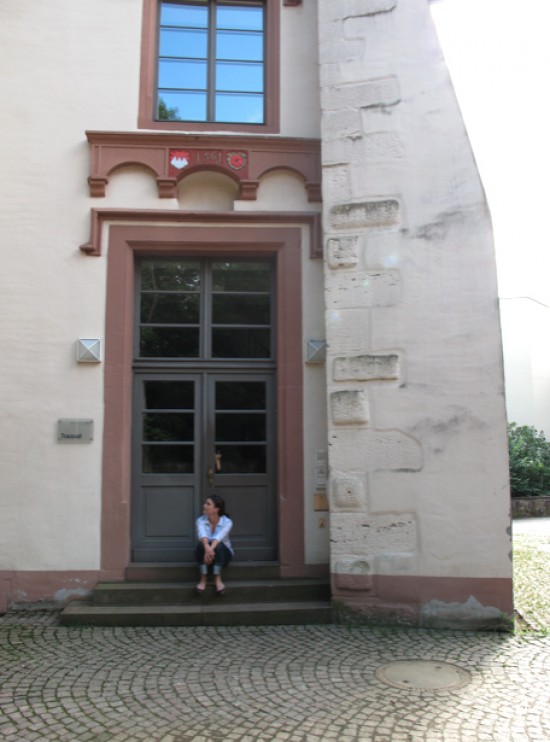 The rest of the afternoon was a girly affair as we looked at dresses, and the beutiful rings her and Wolfgang designed and talked about the photos we will shoot,( Another BINTH assignment, Patrick, Brad and I will document this weekend, we are so well organized, we already have a list of must-have groupshots…for all three locations on all three days.) We figured out the decoration we will put on the tables after the civil ceromony on Friday the 1st of October, the thank you presents for the guests, ( little bags we will put together filled with BINTH Cards and Wolfgang's home made truffles-don't you wish you could come?) and the flowers, oh the flowers all weekend, will be Hydrengeas, our favorites. And of course we talked shoes.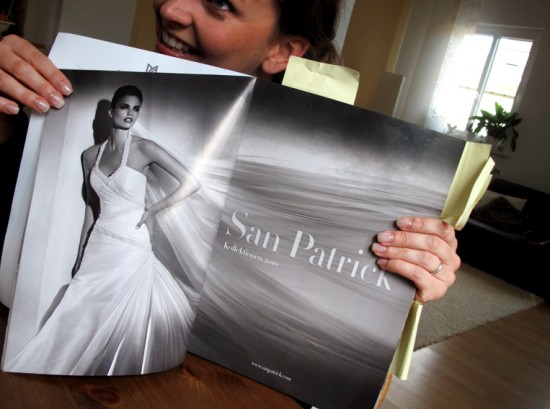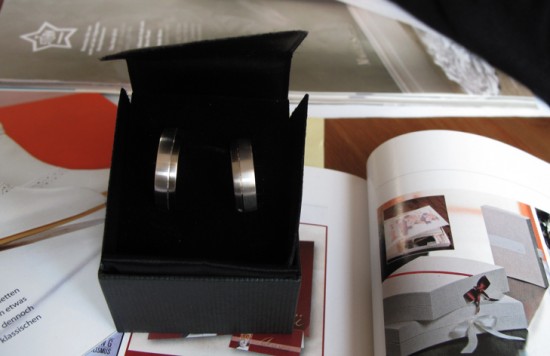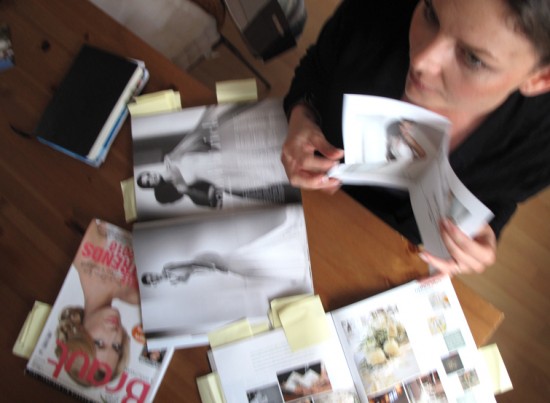 Ended the night with truly good pizza, the authentic kind, the thin handmade crust kind, the not overpowered by heaps of cheap tomatoe sauce and factory made mozarella cheese kind, the TRUE kind of pizza, the one you can only find in Europe or at Great Lake in Chicago. And of course there was Hazelnut icecream. And that, that is home.